Choose from our wide variety of materials, colors and finishes for your Cascade Zoological coiled wire fabric system. Our personal commitment to our customers is to provide systems with the highest degree of functionality, design, and customization over alternative products and materials.
Phantom Mesh® can be custom woven to lengths exceeding 40 feet – shipping and logistical restrictions are the only factors limiting its length. Phantom Mesh® can be spliced to infinite widths by joining a section in the field with a single spiral of the material using a simple corkscrew weaving action. This product feature can be a great advantage if repair, replacement, or extension of a section is necessary.
Materials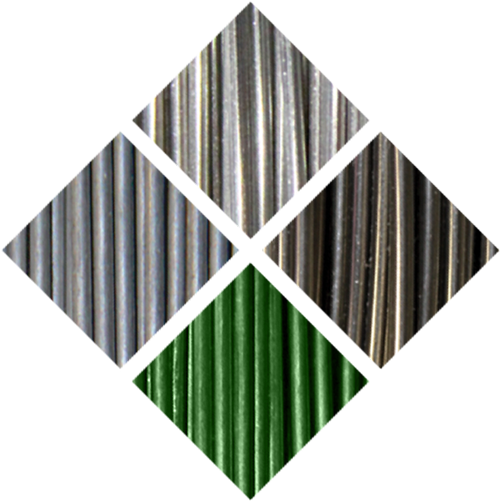 Finishes
Phantom Mesh® is available in a variety of corrosion-resistant natural metals. Stainless Steel with an Ultra Black finish is normally our first recommendation. Nylon coated wires are available in a variety of opaque colored finishes but black is primarily used for most applications so the Phantom Mesh® will disappear and enhance the view into the exhibition.